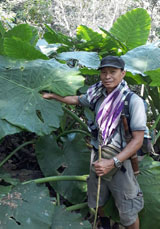 Chakraphan Prawinchaikul (Chan) was born in Mae Hong Son. He is an registered trekking guide and has been guiding tourist on walks since 1985. Chan speaks fluent English and is a self-taught naturalist gathering his extensive knowledge of plants ,insects ,animals and culture through years of observation. Chan is also an avid nature photographer, amateur astrologer and an excellent cook.
AN INVITATION; Come to Mae Hong Son, Thailand's gateway to the northwestern hills and "City of Three Mists" Off the beaten track and set deep in a mountain valley ,heavy morning mists envelop this city of picturesque temples and a colorful local market.
Take one of Chan's Natural Walks and return home with cherished memories of an authentic voyage into Thailand's famously remote hills.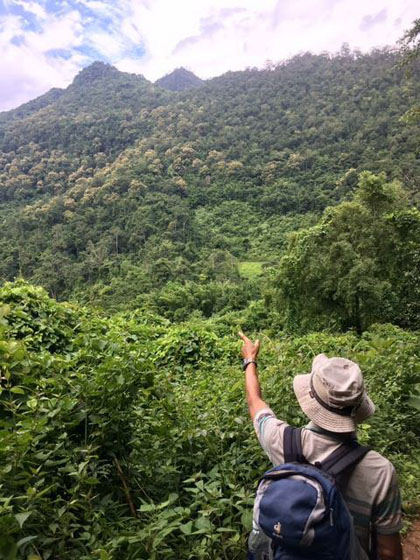 Chan_showing_the_destination_of_trace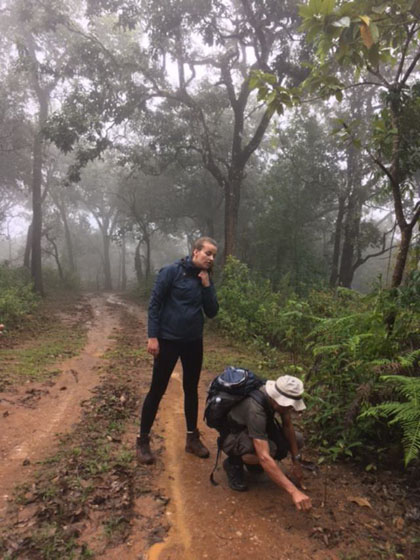 Chan_showing_talatular_hole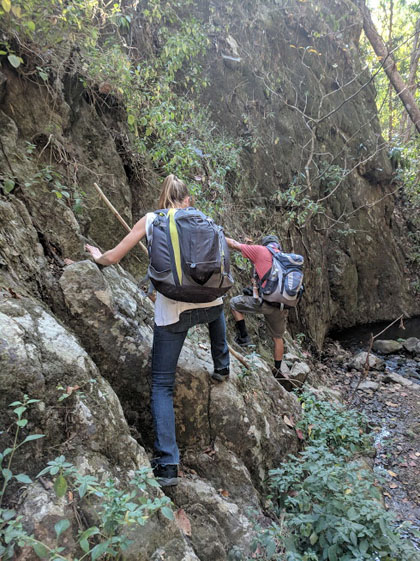 Trekking_trail_some_time_can-be_rough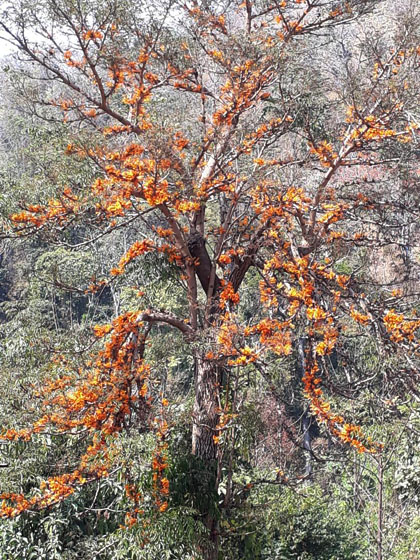 forest_tree_in_flowering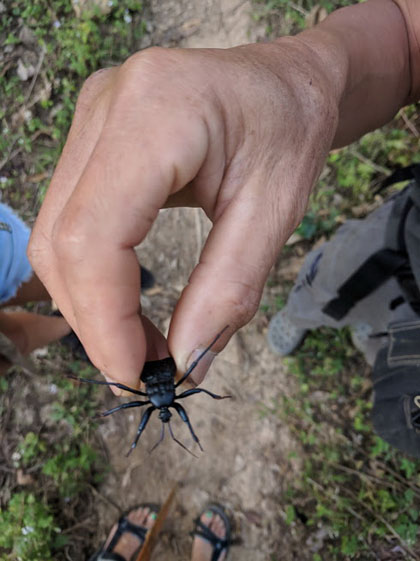 Ground_Assassin_Bug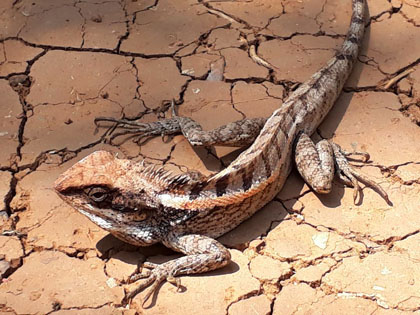 Northern_Forest_Crested_lizard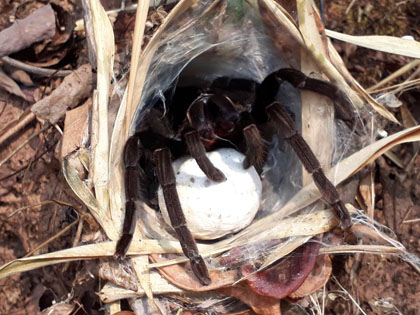 talantular_caring_her_egg
Local_home_on_the_trace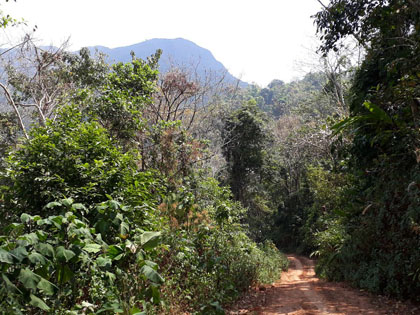 trail_to_Ban_Hua_Nam_Maehongson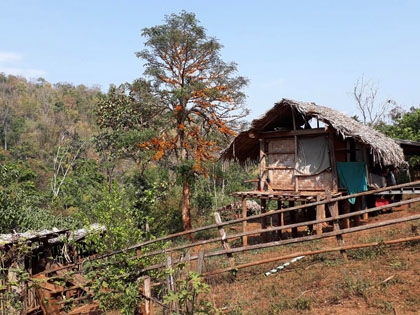 villager_home on the mountain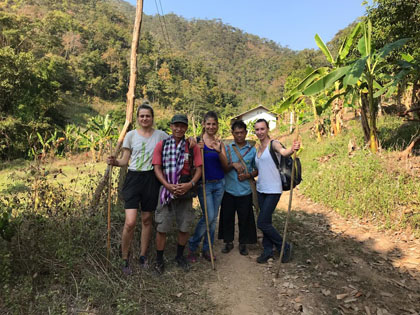 Trek_ending_with_happy_tourists_guide_and_porter
NatureWalksThai-Myanmar.com is designed with the client in mind. When you arrange your guided tour, discuss with our guide Chan and his friends how you want your hike customized. Choose an ambling one-to-six days nature walks or a challenging trek, designed to your capabilities, interests and specifications.